50 x £50
09 DECEMBER 2020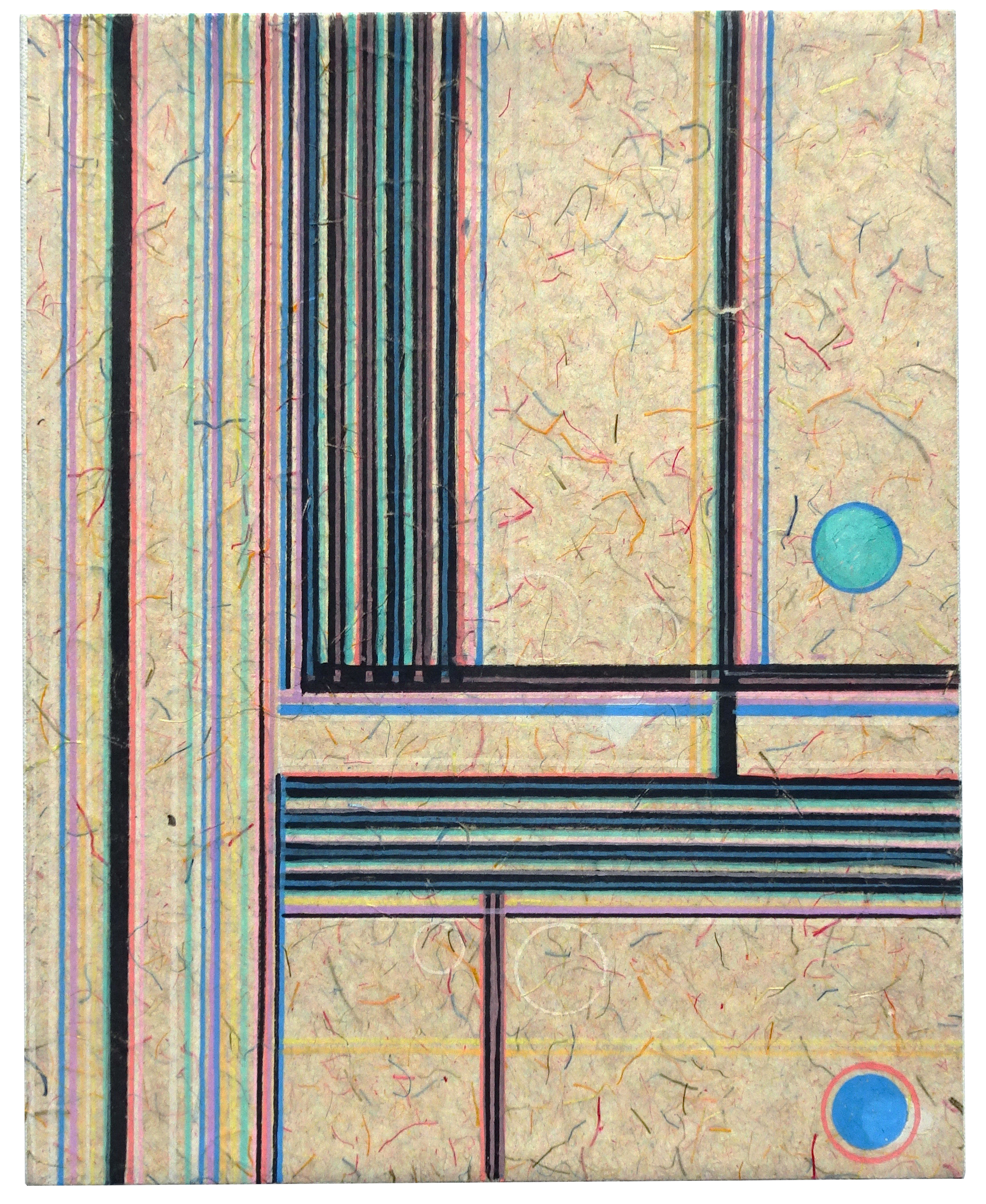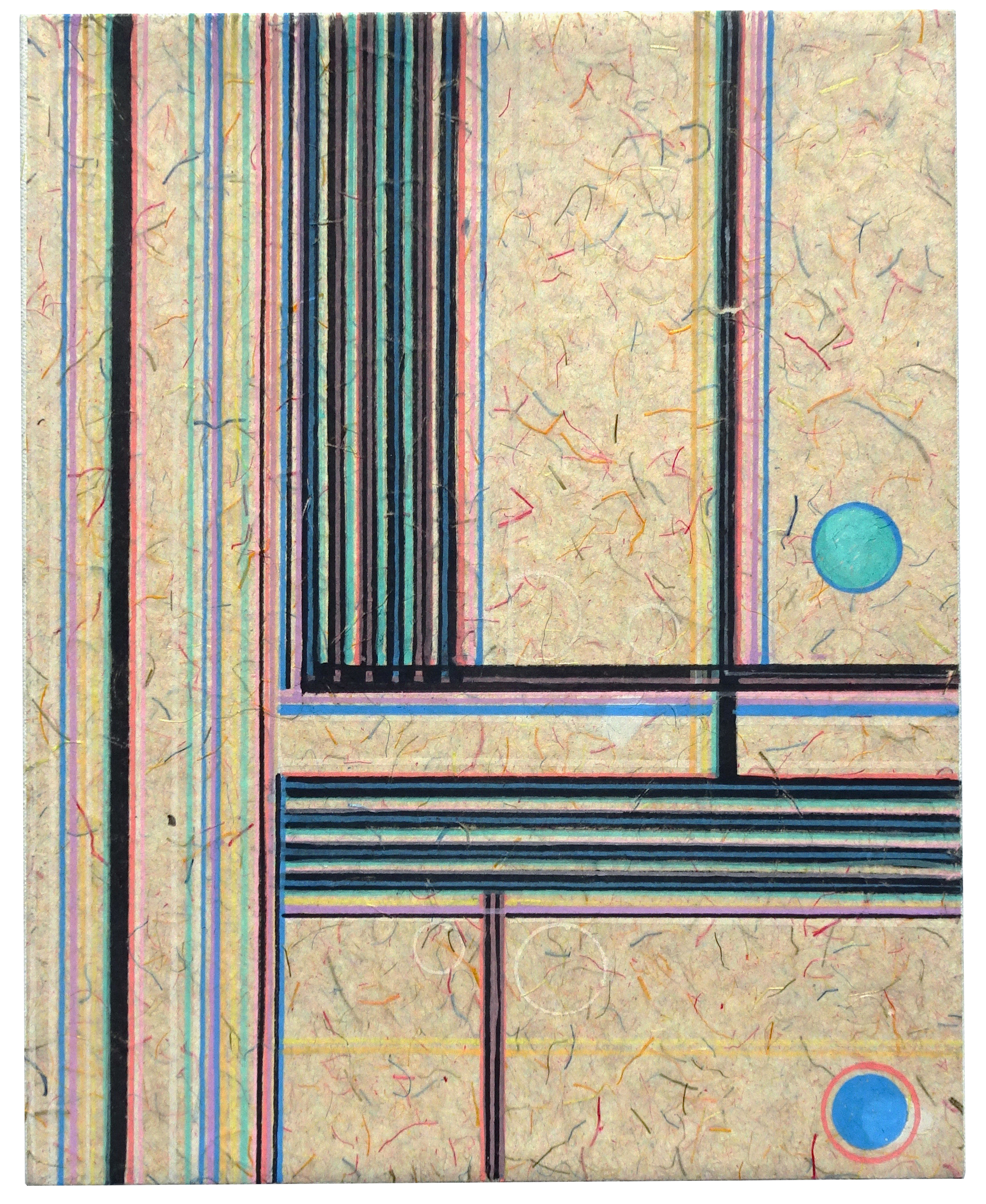 Add to wishlist
16. Tim Ellis
Love Less
Signed and dated (on the reverse)
Acrylic and handmade paper laid down on canvas
30 x 24 x 3.5 cm.
Created in 2020.
ESTIMATE
---
£50 - 500
View shipping costs
Notes
---
An artwork of this size by Tim Ellis normally sells for £1,000 - 1,500. You can see more of his work at his website and Instagram.
The colours of Tim Ellis' Love Less are taken from 1920's art deco posters and reconfigured in a new structural design.
The source imagery used is a mixture of signage and design which is reconstructed to form symbols, maps, diagrams and spatial constructions. The paintings are part of an ongoing series that explores and abstracts imagery taken from signage and design through history.
Paying particular attention to materials, techniques and processes the works are meticulously constructed referencing particular aesthetic cues researched by the artist. The current output is concerned with the development of unique patterns, colour combinations and spatial constructions developed from drawings produced during lockdown.
Tim Ellis was born in Chester in 1981. He studied at Liverpool John Moores 2000-2003 and the Royal Academy Schools 2006-2009.
His work is held in various public and private collections in Europe, Asia and USA.
Accolades
Selected solo exhibitions: 'Tomorrow's Harvest', FOLD Gallery, London. 'Solo Presentation', Art Rotterdam, Van Nelle Fabriek, Rotterdam. 'Finding Comfort in an Unknown Future', Fold Gallery, London, 2014. 'We Belong Together', IAG, Hong Kong, 2013. 'Sons of Pioneers', Furini Contemporary, Rome, Italy, 2011. 'A Foundation for Exchange', Primopiano, Lugano, Switzerland, 2010.
Selected group exhibitions include: 'Personal Structures', PAPER Pavilion, ECC, Palazzo Mora, Venice Biennale, Italy. 'Harder Edge', curated by Dominic Beattie, The Saatchi Gallery, London. 'A History of Drawing', curated by Kelly Chorpening, Camberwell Space, University of the Arts, London. 'The London Open', The Whitechapel Gallery, London, 2015.. 'Illegitimate Objects', Oxford University, 2015. '100 Painters of Tomorrow', Thames and Hudson, New York 2014. 'The MAC International', The Metropolitan Arts Centre, Belfast, Northern Ireland, 2014. 'Tag 3 to 36: New London Painting', Brown Gallery, London, 2010. Collections include: The Saatchi Collection, The Glenfiddich Collection, Swiss Life.